How to identify your Apple device
As a business, we receive many phone calls and emails everyday. And the most important question we have to ask our customers in order for us to provide them with accurate information or a price quote is …
What's The Model Number of Your Device?
We noticed over time that most customers don't know or have this information ready when calling or sending us an email (which is totally normal). So we decide it would be helpful and a major time saver for all of us to explain how to identify your apple device.
In order to identify your Apple device, you need to find your iOS device's model number.
1. Look In Settings
Go to Settings > General > About. To the right of Model, you'll see the part number. To see the model number, tap the part number.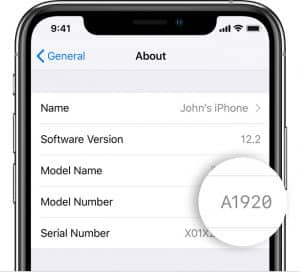 2. Look On Your Device
On an iPhone 8 or later, to find the model number, remove the SIM tray and look in the SIM tray slot. Make sure that you're in a place with bright light overhead. The model number is on the upper side—the side with the display.

On an iPhone 7 or earlier, an iPad, or an iPod touch, find the model number on the back of your device.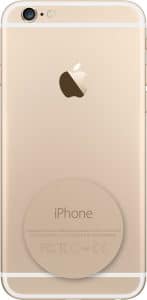 For a full list of all iPhones, iPads & iPod Touch models, please visit our Apple Model Identifier page.