Moncton iPhone Repair Services
Fast, affordable & reliable quality iPhone repair services
We offer iPhone repair services supporting several models such as : iPhone 6/6+/6S/6S+/SE/7/7+/8/8+/X/XR/XS/XSMax/11/11Pro/11ProMax. We can repair Touch Screen Digitizers, LCD displays, Charging Ports, Loud Speakers, Batteries, Power & Volume buttons, Wifi antennas, and much more.
Other Repair Services : iPad, iPod, Macbook, Samsung Tablet, Website Design & Hosting
---
iPhone 11 Series
| Repair Type & Prices | iPhone 11 | iPhone 11 Pro | iPhone 11 Pro Max |
| --- | --- | --- | --- |
| Screen (Glass/Digitizer/LCD) Replacement | Call for Pricing | Call for Pricing | Call for Pricing |
| Back Glass Replacement | Call for Pricing | Call for Pricing | Call for Pricing |
| Battery Replacement | Call for Pricing | Call for Pricing | Call for Pricing |
| Camera (Rear) Replacement | Call for Pricing | Call for Pricing | Call for Pricing |
| Camera (Front) Replacement | Call for Pricing | Call for Pricing | Call for Pricing |
| Charging Port/Headphone Jack Replacement | Call for Pricing | Call for Pricing | Call for Pricing |
| Loud Speaker Replacement | Call for Pricing | Call for Pricing | Call for Pricing |
| Earspeaker Replacement | Call for Pricing | Call for Pricing | Call for Pricing |
| Vibrator Replacement | Call for Pricing | Call for Pricing | Call for Pricing |
iPhone X Series
| Repair Type & Prices | iPhone XR | iPhone XS | iPhone XS Max |
| --- | --- | --- | --- |
| Screen (Glass/Digitizer/LCD) Replacement | Call for Pricing | Call for Pricing | Call for Pricing |
| Back Glass Replacement | Call for Pricing | Call for Pricing | Call for Pricing |
| Battery Replacement | Call for Pricing | Call for Pricing | Call for Pricing |
| Camera (Rear) Replacement | Call for Pricing | Call for Pricing | Call for Pricing |
| Camera (Front) Replacement | Call for Pricing | Call for Pricing | Call for Pricing |
| Charging Port/Headphone Jack Replacement | Call for Pricing | Call for Pricing | Call for Pricing |
| Loud Speaker Replacement | Call for Pricing | Call for Pricing | Call for Pricing |
| Earspeaker Replacement | Call for Pricing | Call for Pricing | Call for Pricing |
| Vibrator Replacement | Call for Pricing | Call for Pricing | Call for Pricing |
| Repair Type & Prices | iPhone X |
| --- | --- |
| Screen (Glass/Digitizer/LCD) Replacement | Call for Pricing |
| Back Glass Replacement | Call for Pricing |
| Battery Replacement | Call for Pricing |
| Camera (Rear) Replacement | Call for Pricing |
| Camera (Front) Replacement | Call for Pricing |
| Charging Port/Headphone Jack Replacement | Call for Pricing |
| Loud Speaker Replacement | Call for Pricing |
| Earspeaker Replacement | Call for Pricing |
| Vibrator Replacement | Call for Pricing |
iPhone 7 & 8 Series
| Repair Type & Prices | iPhone 8 | iPhone 8 Plus |
| --- | --- | --- |
| Screen (Glass/Digitizer/LCD) Replacement | Call for Pricing | Call for Pricing |
| Back Glass Replacement | Call for Pricing | Call for Pricing |
| Battery Replacement | Call for Pricing | Call for Pricing |
| Back Cover Replacement | Call for Pricing | Call for Pricing |
| Camera (Rear) Replacement | Call for Pricing | Call for Pricing |
| Camera (Front) Replacement | Call for Pricing | Call for Pricing |
| Charging Port/Headphone Jack Replacement | Call for Pricing | Call for Pricing |
| Loud Speaker Replacement | Call for Pricing | Call for Pricing |
| Earspeaker Replacement | Call for Pricing | Call for Pricing |
| Vibrator Replacement | Call for Pricing | Call for Pricing |
| Repair Type & Prices | iPhone 7 | iPhone 7 Plus |
| --- | --- | --- |
| Screen (Glass/Digitizer/LCD) Replacement | Call for Pricing | Call for Pricing |
| Battery Replacement | Call for Pricing | Call for Pricing |
| Camera (Rear) Replacement | Call for Pricing | Call for Pricing |
| Camera (Front) Replacement | Call for Pricing | Call for Pricing |
| Charging Port/Headphone Jack Replacement | Call for Pricing | Call for Pricing |
| Power / Volume Flex Cable Replacement | Call for Pricing | Call for Pricing |
| Home Button Replacement | Call for Pricing | Call for Pricing |
| Loud Speaker Replacement | Call for Pricing | Call for Pricing |
| Earspeaker Replacement | Call for Pricing | Call for Pricing |
| Wifi Flex Cable Replacement | Call for Pricing | Call for Pricing |
| Vibrator Replacement | Call for Pricing | Call for Pricing |
iPhone SE Series
| Repair Type & Prices | iPhone SE (2016) | iPhone SE (2020) |
| --- | --- | --- |
| Screen (Glass/Digitizer/LCD) Replacement | Call for Pricing | Call for Pricing |
| Battery Replacement | Call for Pricing | Call for Pricing |
| Camera (Rear) Replacement | Call for Pricing | Call for Pricing |
| Camera (Front) Replacement | Call for Pricing | Call for Pricing |
| Charging Port/Headphone Jack Replacement | Call for Pricing | Call for Pricing |
| Power & Volume Flex Cable Replacement | Call for Pricing | Call for Pricing |
| Home Button Replacement | Call for Pricing | Call for Pricing |
| Loud Speaker Replacement | Call for Pricing | Call for Pricing |
| Earspeaker Replacement | Call for Pricing | Call for Pricing |
| Wifi Flex Cable Replacement | Call for Pricing | Call for Pricing |
| Vibrator Replacement | Call for Pricing | Call for Pricing |
iPhone 6 & 6S Series
| Repair Type & Prices | iPhone 6S | iPhone 6S Plus |
| --- | --- | --- |
| Screen (Glass/Digitizer/LCD) Replacement | Call for Pricing | Call for Pricing |
| Battery Replacement | Call for Pricing | Call for Pricing |
| Camera (Rear) Replacement | Call for Pricing | Call for Pricing |
| Camera (Front) Replacement | Call for Pricing | Call for Pricing |
| Charging Port/Headphone Jack Replacement | Call for Pricing | Call for Pricing |
| Power Flex Cable Replacement | Call for Pricing | Call for Pricing |
| Volume Flex Cable Replacement | Call for Pricing | Call for Pricing |
| Home Button Replacement | Call for Pricing | Call for Pricing |
| Loud Speaker Replacement | Call for Pricing | Call for Pricing |
| Earspeaker Replacement | Call for Pricing | Call for Pricing |
| Wifi Flex Cable Replacement | Call for Pricing | Call for Pricing |
| Vibrator Replacement | Call for Pricing | Call for Pricing |
| Repair Type & Prices | iPhone 6 | iPhone 6 Plus |
| --- | --- | --- |
| Screen (Glass/Digitizer/LCD) Replacement | Call for Pricing | Call for Pricing |
| Battery Replacement | Call for Pricing | Call for Pricing |
| Camera (Rear) Replacement | Call for Pricing | Call for Pricing |
| Camera (Front) Replacement | Call for Pricing | Call for Pricing |
| Charging Port/Headphone Jack Replacement | Call for Pricing | Call for Pricing |
| Power Flex Cable Replacement | Call for Pricing | Call for Pricing |
| Volume Flex Cable Replacement | Call for Pricing | Call for Pricing |
| Home Button Replacement | Call for Pricing | Call for Pricing |
| Loud Speaker Replacement | Call for Pricing | Call for Pricing |
| Earspeaker Replacement | Call for Pricing | Call for Pricing |
| Wifi Flex Cable Replacement | Call for Pricing | Call for Pricing |
| Vibrator Replacement | Call for Pricing | Call for Pricing |
iPhone 5 Series
| Repair Type & Prices | iPhone 5C | iPhone 5S |
| --- | --- | --- |
| Screen (Glass/Digitizer/LCD) Replacement | Call for Pricing | Call for Pricing |
| Battery Replacement | Call for Pricing | Call for Pricing |
| Camera (Rear) Replacement | Call for Pricing | Call for Pricing |
| Camera (Front) Replacement | Call for Pricing | Call for Pricing |
| Charging Port/Headphone Jack Replacement | Call for Pricing | Call for Pricing |
| Power Button/Volume Cable Replacement | Call for Pricing | Call for Pricing |
| Proximity Sensor Cable Replacement | Call for Pricing | Call for Pricing |
| Home Button Replacement | Call for Pricing | Call for Pricing |
| Loud Speaker Replacement | Call for Pricing | Call for Pricing |
| Earspeaker Replacement | Call for Pricing | Call for Pricing |
| Wifi Flex Cable Replacement | Call for Pricing | Call for Pricing |
| Vibrator Replacement | Call for Pricing | Call for Pricing |
| Repair Type & Prices | iPhone 5 |
| --- | --- |
| Screen (Glass/Digitizer/LCD) Replacement | Call for Pricing |
| Battery Replacement | Call for Pricing |
| Camera (Rear) Replacement | Call for Pricing |
| Camera (Front) Replacement | Call for Pricing |
| Charging Port/Headphone Jack Replacement | Call for Pricing |
| Power Button/Volume Cable Replacement | Call for Pricing |
| Proximity Sensor Cable Replacement | Call for Pricing |
| Home Button Replacement | Call for Pricing |
| Loud Speaker Replacement | Call for Pricing |
| Earspeaker Replacement | Call for Pricing |
| Wifi Flex Cable Replacement | Call for Pricing |
| Vibrator Replacement | Call for Pricing |
iPhone 4 Series
| Repair Type & Prices | iPhone 4 | iPhone 4S |
| --- | --- | --- |
| Screen (Glass/Digitizer/LCD) Replacement | Call for Pricing | Call for Pricing |
| Screen & Back Glass Replacement | Call for Pricing | Call for Pricing |
| Back Glass Replacement | Call for Pricing | Call for Pricing |
| Battery Replacement | Call for Pricing | Call for Pricing |
| Camera (Rear) Replacement | Call for Pricing | Call for Pricing |
| Camera (Front) Replacement | Call for Pricing | Call for Pricing |
| Charging Port/Mic | Call for Pricing | Call for Pricing |
| Power Button Replacement | Call for Pricing | Call for Pricing |
| Headphone Jack/Volume Button Replacement | Call for Pricing | Call for Pricing |
| Home Button Replacement | Call for Pricing | Call for Pricing |
| Loud Speaker Replacement | Call for Pricing | Call for Pricing |
| Earspeaker Replacement | Call for Pricing | Call for Pricing |
| Wifi Flex Cable Replacement | Call for Pricing | Call for Pricing |
| Vibrator Replacement | Call for Pricing | Call for Pricing |
Moncton iPad Repair Services
Fast, affordable & reliable quality iPad Repair services
We offer iPad Repair and tablet repair services supporting several models such as : iPad 2/3/4/5/6/7/8, Mini 1/2/3/4/5, Air 1/2/3 & Air Pro. Also, JS Information can repair Touch Screen Digitizers, LCD displays, Charging Ports, Loud Speakers, Batteries, Power & Volume buttons, Wifi antennas, and much more.
Other Repair Services : iPhone, iPod, Macbook, Samsung Tablet, Website Design & Hosting
---
| Repair Type & Prices | iPad 8th Gen (2020) |
| --- | --- |
| Screen (Glass/Digitizer) Replacement | Call for Pricing |
| Screen (LCD) Replacement | Call for Pricing |
| Screen (Glass/Digitizer/LCD) Replacement | Call for Pricing |
| Charging Port Replacement | Call for Pricing |
| Battery Replacement | Call for Pricing |
| Repair Type & Prices | iPad 7th Gen (2019) |
| --- | --- |
| Screen (Glass/Digitizer) Replacement | Call for Pricing |
| Screen (LCD) Replacement | Call for Pricing |
| Screen (Glass/Digitizer/LCD) Replacement | Call for Pricing |
| Charging Port Replacement | Call for Pricing |
| Battery Replacement | Call for Pricing |
| Repair Type & Prices | iPad 6th Gen (2018) |
| --- | --- |
| Screen (Glass/Digitizer) Replacement | Call for Pricing |
| Screen (LCD) Replacement | Call for Pricing |
| Screen (Glass/Digitizer/LCD) Replacement | Call for Pricing |
| Charging Port Replacement | Call for Pricing |
| Battery Replacement | Call for Pricing |
| Repair Type & Prices | iPad 5th Gen (2017) |
| --- | --- |
| Screen (Glass/Digitizer) Replacement | Call for Pricing |
| Screen (LCD) Replacement | Call for Pricing |
| Screen (Glass/Digitizer/LCD) Replacement | Call for Pricing |
| Charging Port Replacement | Call for Pricing |
| Battery Replacement | Call for Pricing |
| Repair Type & Prices | 1st Gen (2015) | 2nd Gen (2017) | 3rd Gen (2018) |
| --- | --- | --- | --- |
| Screen (Glass/Digitizer/LCD) Replacement | Call for Pricing | Call for Pricing | Call for Pricing |
| Charging Port Replacement | Call for Pricing | Call for Pricing | Call for Pricing |
| Battery Replacement | Call for Pricing | Call for Pricing | Call for Pricing |
| Repair Type & Prices | 1st Gen (2018) |
| --- | --- |
| Screen (Glass/Digitizer/LCD) Replacement | Call for Pricing |
| Charging Port Replacement | Call for Pricing |
| Battery Replacement | Call for Pricing |
| Repair Type & Prices | Pro 9.7″ (2016) | Pro 10.5″ (2017) |
| --- | --- | --- |
| Screen (Glass/Digitizer/LCD) Replacement | Call for Pricing | Call for Pricing |
| Charging Port Replacement | Call for Pricing | Call for Pricing |
| Battery Replacement | Call for Pricing | Call for Pricing |
| Repair Type & Prices | Air 1 (2013) | Air 2 (2014) | Air 3 (2019) |
| --- | --- | --- | --- |
| Screen (Glass/Digitizer) Replacement | Call for Pricing | Call for Pricing | Call for Pricing |
| Screen (LCD) Replacement | Call for Pricing | Call for Pricing | Call for Pricing |
| Screen (Glass/Digitizer/LCD) Replacement | Call for Pricing | Call for Pricing | Call for Pricing |
| Repair Type & Prices | Mini 4 (2015) | Mini 5 (2019) |
| --- | --- | --- |
| Screen (Glass/Digitizer) Replacement | Call for Pricing | Call for Pricing |
| Screen (LCD) Replacement | Call for Pricing | Call for Pricing |
| Screen (Glass/Digitizer/LCD) Replacement | Call for Pricing | Call for Pricing |
| Charging Port Replacement | Call for Pricing | Call for Pricing |
| Battery Replacement | Call for Pricing | Call for Pricing |
| Repair Type & Prices | Mini 1 (2012) | Mini 2 (2013) | Mini 3 (2014) |
| --- | --- | --- | --- |
| Screen (Glass/Digitizer) Replacement | Call for Pricing | Call for Pricing | Call for Pricing |
| Screen (LCD) Replacement | Call for Pricing | Call for Pricing | Call for Pricing |
| Screen (Glass/Digitizer/LCD) Replacement | Call for Pricing | Call for Pricing | Call for Pricing |
| Charging Port Replacement | Call for Pricing | Call for Pricing | Call for Pricing |
| Battery Replacement | Call for Pricing | Call for Pricing | Call for Pricing |
| Repair Type & Prices | iPad 3rd Gen (2012) | iPad 4th Gen (2012) |
| --- | --- | --- |
| Screen (Glass/Digitizer) Replacement | Call for Pricing | Call for Pricing |
| Screen (LCD) Replacement | Call for Pricing | Call for Pricing |
| Screen (Glass/Digitizer/LCD) Replacement | Call for Pricing | Call for Pricing |
| Charging Port Replacement | Call for Pricing | Call for Pricing |
| Battery Replacement | Call for Pricing | Call for Pricing |
| Repair Type & Prices | iPad 2nd Gen (2011) |
| --- | --- |
| Screen (Glass/Digitizer) Replacement | Call for Pricing |
| Screen (LCD) Replacement | Call for Pricing |
| Screen (Glass/Digitizer/LCD) Replacement | Call for Pricing |
| Charging Port Replacement | Call for Pricing |
| Battery Replacement | Call for Pricing |
Fast, affordable & reliable quality iPod repair services
We offer iPod Repair services supporting several models such as the iPod Touch 2/3/4/5/6/7. We can repair Touch Screen Digitizers, LCD displays, Batteries, Wifi Antenna, Camera and much more. Since 2019, we also started offering charging port replacement which requires soldering. Not sure what's wrong with your iPod? Give us a call today to schedule an appointment. We offer free diagnosis, we have a no fix no charge policy. We are the only ones in Moncton offering iPod Touch service. So, what are you waiting for? Time to get that old iPod Touch up and running like new again!
Other Repair Services : iPhone, iPad, Macbook, Samsung Tablet, Website Design & Hosting
---
| Repair Type & Prices | Touch 7th Gen |
| --- | --- |
| Screen (Glass/Digitizer/LCD) Replacement | Call for Pricing |
| Battery Replacement | Call for Pricing |
| Charging Port Replacement | Call for Pricing |
| Repair Type & Prices | Touch 6th Gen |
| --- | --- |
| Screen (Glass/Digitizer/LCD) Replacement | Call for Pricing |
| Battery Replacement | Call for Pricing |
| Charging Port Replacement | Call for Pricing |
| Repair Type & Prices | Touch 5th Gen |
| --- | --- |
| Screen (Glass/Digitizer/LCD) Replacement | Call for Pricing |
| Battery Replacement | Call for Pricing |
| Charging Port Replacement | Call for Pricing |
| Repair Type & Prices | Touch 4th Gen |
| --- | --- |
| Screen (Glass/Digitizer) Replacement | Call for Pricing |
| Home Button Flex Cable Replacement | Call for Pricing |
| Front/Rear Camera Replacement | Call for Pricing |
| Power/Volume Flex Cable Replacement | Call for Pricing |
| Wifi Flex Cable Replacement | Call for Pricing |
| Headphone Jack Replacement | Call for Pricing |
| Battery Replacement | Call for Pricing |
| Repair Type & Prices | Touch 2nd Gen | Touch 3rd Gen |
| --- | --- | --- |
| Screen (Glass/Digitizer/LCD) Replacement | Call for Pricing | Call for Pricing |
| Screen (Glass/Digitizer) Replacement | Call for Pricing | Call for Pricing |
| Screen (LCD) Replacement | Call for Pricing | Call for Pricing |
| Battery Replacement | Call for Pricing | Call for Pricing |
Fast, affordable & reliable quality Samsung Tablet repair services
When your Samsung Galaxy breaks, it hurts. We understand. We can get you and your device up and running in no time, with no hassles. Samsung tablet repair services are now available. Supporting several models such as : Samsung Tab 2 (10.1″), Tab 3 (10.1″), Tab 4 (7″/10.1″), Tab A (8″/9.7″), Tab E (9.6″), Tab S (10.5″), Tab S2 (9.7″).
Other Repair Services : iPhone, iPad, iPod, Macbook
---
| Repair Type & Prices | Tablet S2 (9.7″) SM-T810 / SM-T815 / SM-T817 |
| --- | --- |
| Screen (Glass/Digitizer/LCD) Replacement | Call for Pricing |
| Screen (Dock Port Replacement) Replacement | Call for Pricing |
| Repair Type & Prices | Tablet S (10.5″) SM-T800 / SM-T805 |
| --- | --- |
| Screen (Glass/Digitizer/LCD) Replacement | Call for Pricing |
| Screen (Dock Port Replacement) Replacement | Call for Pricing |
| Repair Type & Prices | Tablet E (9.6″) SM-T560 |
| --- | --- |
| Screen (Glass/Digitizer) Replacement | Call for Pricing |
| Screen (Glass/Digitizer/LCD) Replacement | Call for Pricing |
| Repair Type & Prices | Tablet A (8″) SM-T350 | Tablet A (9.7″) SM-P550 |
| --- | --- | --- |
| Screen (Glass/Digitizer) Replacement | Call for Pricing | Call for Pricing |
| Screen (Glass/Digitizer/LCD) Replacement | Call for Pricing | Call for Pricing |
| Screen (Dock Port Replacement) Replacement | Call for Pricing | Call for Pricing |
| Repair Type & Prices | Tablet 4 (10.1″) SM-T530 |
| --- | --- |
| Screen (Glass/Digitizer) Replacement | Call for Pricing |
| Screen (Glass/Digitizer/LCD) Replacement | Call for Pricing |
| Screen (Dock Port Replacement) Replacement | Call for Pricing |
| Repair Type & Prices | Tablet 3 (10.1″) GT-P5200 / GT-P5210 |
| --- | --- |
| Screen (Glass/Digitizer) Replacement | Call for Pricing |
| Screen (Glass/Digitizer/LCD) Replacement | Call for Pricing |
| Screen (Dock Port Replacement) Replacement | Call for Pricing |
| Repair Type & Prices | Tablet 2 (10.1″) GT-P5100 |
| --- | --- |
| Screen (Glass/Digitizer) Replacement | Call for Pricing |
| Screen (Glass/Digitizer/LCD) Replacement | Call for Pricing |
| Screen (Dock Port Replacement) Replacement | Call for Pricing |
Moncton iMac & Macbook Repair and Upgrades
Fast, affordable & reliable quality MacBook repair services
We can repair most issues with any Macbooks. From older iMacs to the new Macbook Pro and Macbook Air models. From broken displays, memory and hard drive upgrades to operating system updates, trackpads replacement, keyboards and batteries. Those are all part of our MacBook repair services available. When it comes with iMac & Macbook Repair, you can trust JS Information.
Other Repair Services : iPad, iPod, iPhone, Samsung Tablet, Website Design & Hosting
---
| Repair Type | Macbook Pro Retina | Macbook Air Retina | Macbook Retina |
| --- | --- | --- | --- |
| Display Replacement | Yes | Yes | Yes |
| Battery Replacement | Yes | Yes | Yes |
| Trackpad Replacement | Yes | Yes | Yes |
| Keyboard Replacement | Yes | Yes | Yes |
| Hard Drive Replacement | | | |
| SSD Upgrade | Yes | Yes | Yes |
| RAM Upgrade | | | |
| MacOS Reinstall | Yes | Yes | Yes |
| Repair Type | Macbook Pro | Macbook Air | Macbook |
| --- | --- | --- | --- |
| Display Replacement | Yes | Yes | Yes |
| Battery Replacement | Yes | Yes | Yes |
| Trackpad Replacement | Yes | Yes | Yes |
| Keyboard Replacement | Yes | Yes | Yes |
| Hard Drive Replacement | Yes | | Yes |
| SSD Upgrade | Yes | Yes | Yes |
| RAM Upgrade | Yes | | Yes |
| MacOS Reinstall | Yes | Yes | Yes |
Website Design & Hosting
When it comes to website design & hosting, marketing or graphic design, we like to keep things as simple as we can for you to understand. Provide us with the information & content for your website, and we'll do the rest. We provide personalized service and professional support as we create your website to your specifications. From selecting a design and proposing ideas for useful features to helping you select proper content and choosing a relevant domain name, we do it all.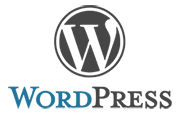 All our websites are based on the industry standard WordPress Platform. WordPress is a powerful Content Management System (CMS) which allows you to have any type of website that you can imagine with any type of feature or function. In other words, you don't need any technical knowledge or skill as we not only designs and develop your site, we also maintain it! But, for those of you who want to have access and edit some basic content and features, WordPress allows you to log in your own control panel giving you access to do these modifications yourself, wherever you are.
We offer several Web design packages to give you affordable options. However, remember each website is custom designed for the individual client. Therefore, it is not possible to determine an exact design cost until after the initial consultation and content layout. All our websites comes with the hosting details describe below. Please send us an email on our Contact Form so we can schedule an initial consultation and start building a custom website for you!
Web Hosting Details
Pages : Unlimited
Web Space : Unlimited
Bandwidth : Unlimited
E-Mail Accounts : Unlimited
MySQL Data-base : Unlimited
SSL Certificate : Optional (50$/Year)
Domain Name : Free with 1 Year Contract + Website Package (.ca, .com, .net, .org, .info, .biz)
Website Design Package Details

Initial Consultation

The initial consultation is the first step before we can start building your website. We need to properly identify your business culture, the functionalities you require and also define the structure and layout of each pages of your website with the necessary content.

Google My Business Page

If you don't already have a google My Business Page profile for your company, it's like you don't officially exist online. Google My Business is a free tool created to help businesses manage their online presence and visibility across the Google platform.

WordPress Plugins Integration

One of the main reason with love working with WordPress is because of all the plugins available to give you the functionalities your website requires. From contact forms to email newsletters or event selling products online, we can find the right plugin for you.

 Google Search Console

Search Console tools and reports help you measure your site's Search traffic and performance, fix issues, and make your site shine in Google Search results.

Google Analytics

Google Analytics is one of the most popular digital analytics software. It is Google's free web analytics service that allows you to analyze in-depth detail about the visitors on your website. It provides valuable insights that can help you to shape the success strategy of your business

Social Networks Sites Link

At the most basic level, adding social media links on your website helps you grow your followers. It also helps to nurture website visitors, build trust, demonstrate authenticity and improves your search rankings.

Website Personalization & Customization

As we already explained, because with work with WordPress, we can customize our websites to meet customers needs. The flexibility WordPress gives us is all we need to deliver a custom look, feel and functional website.

Responsive Website Templates

All our website templates have been designed to respond, or adapt, based on the technology and type of computing device used by the visitor to display the site. This is very important today since most visitors use mobile devices to search online.

Website & Database Backups

We offer automatic monthly backups of your website, which we can store locally and remotely for maximum security and peace of mind. Our backup tool can also restore your WordPress site in case something bad happens.

SEO Programming (Search Engine Optimization)

We offer in depth Search Engine Optimization (SEO) programming for better search engine indexing and ranking. SEO's are critical to help online users to find your website with important and strategic keywords & content.

Customer Support & Training

Support and training for staff and employees to maintain your website and WordPress platform after initial lunch. Personal one on one training to help understand basic website functionalities and how to modify content with WordPress control panel. We always include a few follow ups to make sure our customers are satisfied with our services and final product.
Moncton iPhone Back Glass Repair
Our iPhone Back Glass Repair Service will be available in early December 2020
In the meantime, if you are interested in this service and would like to get notified when it becomes available, please feel free to answer 4 easy questions and leave your email in the below survey.
Moncton Game Console Repair
Game Console Repair
At JS Information, we believe a broken gaming device doesn't have to mean game over! We can examine your game console, identify the issue, and quickly resolve the problem. We perform affordable repairs on consoles by Playstation, Xbox, and Nintendo so that you can get back to gaming, fast.
Moncton iPhone Unlocking Services
iPhone Unlocking Services
Looking to switch your phone carrier but don't want to invest in a new phone ? We offer iPhone Unlocking Services, so you can use it with any carrier.
Please read carefully before ordering
1. We will NOT unlock Blacklisted or Stolen iPhones.
2. If your phone is new, please make sure it is ACTIVATED before ordering.
3. You must turn OFF "Find my iPhone" before ordering. (under : Settings / iCloud / Find My iPhone)
4. Buyer assumes all responsibility for incorrect Phone Carrier or IMEI#. No refund if wrong information is provided, please double check before buying.